Ahoo band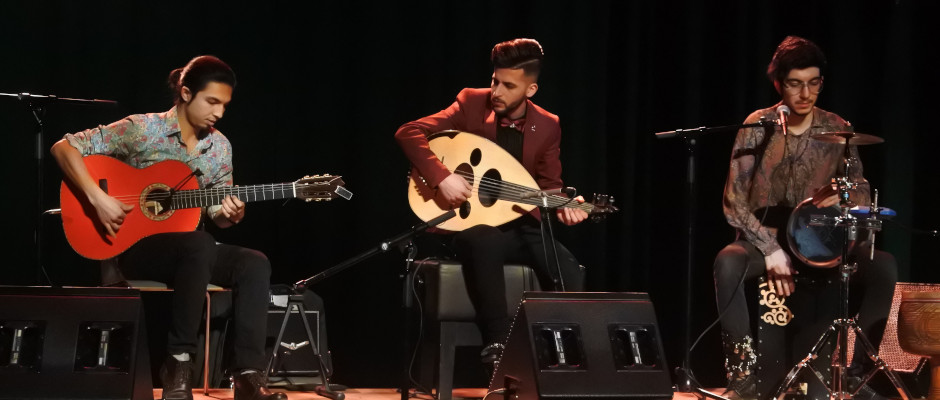 Introduction
Ahoo Band is a fusion of Arabic, Spanish and Kurdish music using elements of western music and Middle Eastern traditions.

The trio is a collective of musicians and friends:
Ali Heitham (Iraq) - Oud
Repkat Parhat (Uyghur, China) - guitar
Ahoora Hosseini (Kurdish/Persian) - percussions and vocals

Guest musicians:
Lotta-Maria Pitkänen (Finland) - Violin
Javier Sanchez Perez (Spain) - Bass.
Technical Information
The length of the performance and the technical needs should be discussed case-by-case.