Akim Color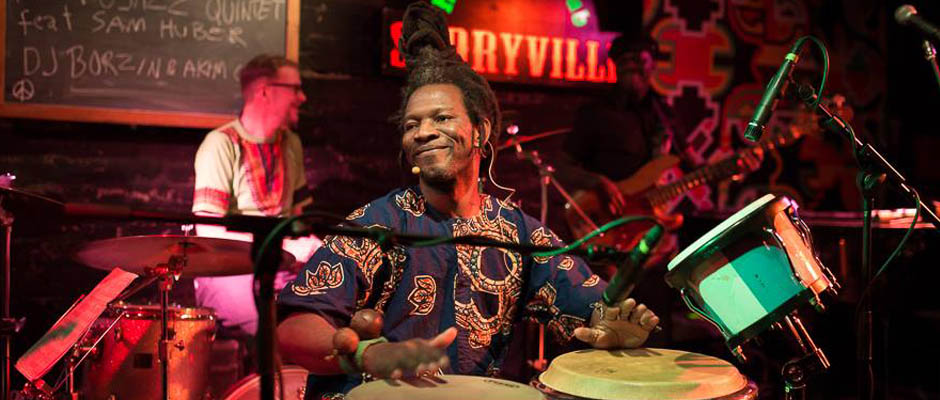 Introduction
Akim Color plays percussion based afrojazz with traditional rhythms. Akim Color has performed at numerous festivals in Finland; Pori Jazz to mention one. Intrnationally he has performed at big cultural centre's in Benin, Togo, Burkina Faso, Ghana, Rep of Kongo, Cameroon and France. Akim Color has also performed at the Finnish Cultural Center in Benin, Villa Karo. His first performance in Finland took place on a tour organized by Villa Karo, with Mami Wata group.
The guitar player of Georg Brassins, mr Joel Favro is one of the musicians Akim Color performed with. In Finland Akim Color has performed with several groups throughout the country. Currently Akim Color has his own band both in Finland and also in Benin.
Akim Color (Benin) - percussions, vocals
Technical Information
Duration of the performance from one to three hours. Akim Color can perform at all kinds of festivals and happenings; he only wishes to get enough playing time as he really loves to perform! At a small venue the performance can be acoustic, at bigger venues PA is needed.