Anna Dantchev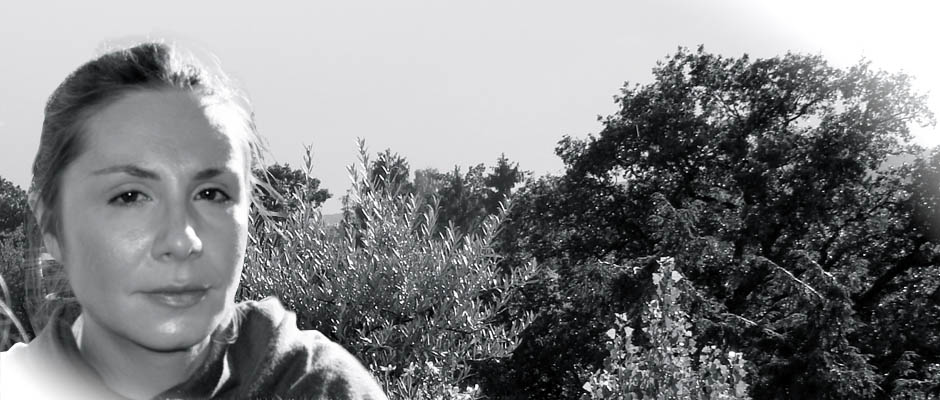 Introduction
Anna Dantchev is a Finnish-Bulgarian singer, songwriter and song arranger - a world music explorer. In her music, she combines old Bulgarian stories, melodies and curly rhythms with the pulse of world music. Anna's strong and multi-faceted personal voice takes her listeners with her. Her beautifully flowing voice, powerful vibrato and emotional performance bring old stories close to listener. Anna composes new Finnish-Bulgarian music, respecting its musical roots, interpreting with her own voice.
Anna Dantchev (b.1976, Haapavesi) grew up surrounded by music - from an early age she studied Bulgarian traditional music under her father Hristo Dantchev, from different ethnographic regions of Bulgaria, also learning from Bulgarian masters such as Yanka Roupkin and Vitchka Nikolova. Favorite Melodies Anna has also learned from her own grandmother, Baba. Folk music county Haapavesi was a good world music school for Anna. In addition to traditional Bulgarian music, she also played and sang Finnish, other Scandinavian, Irish and American music. Classical Western music was also strongly involved in her musical growth environment.
Music studies took Anna to both Jyväskylä and Dublin. During her studies, she conceived a 10-piece female soul orchestra. She sang in The Souldiers for over 8 years. After graduating from the Department of Musicology of the University of Jyväskylä in 2000, Anna moved to Helsinki. In the city's multi-layered music life, she reinforced her style as a singer, also seeking inspiration from experimental musical projects (e.g. Bottle Consort), the Gospel Choir (Higher Ground Vocals) and jazz singing studies. She also sang as a soloist with the Boston Promenade Bigband in Helsinki and with the Samba School Orchestra (Banda Reggae Papagaio). With pianist / composer Juha Kujanpää, Anna had a project for Bulgarian children's songs in 2010. In 2013, Anna participated in the multicultural singing competition organized by the City of Helsinki Cultural Center Caisa, where she and her band received the "Best Band" award in the final.
Anna has also graduated with a master's degree in global music from the Sibelius Academy.
Despite her diverse musical background and experience, traditional Bulgarian music and singing styles are at the heart of Anna's way of making music. Anna has found her own style of making and performing music specifically through old Bulgarian stories learned from her father and grandmother.
Anna's current band DANTCHEV: DOMAIN combines strong melodies with Bulgarian rhythms. The band's debut album "Say It" was voted Folk Music Record of the Year in 2020.
In addition to Finland, Anna has performed with various ensembles in Ireland, France, Germany, Hungary, Bulgaria and Kosovo.
Technical Information
Anna Dantchev can perform solo or with the band. The length of the performance and the technical needs can be discussed case-by-case.