Balalaikkaorkesteri Kalinka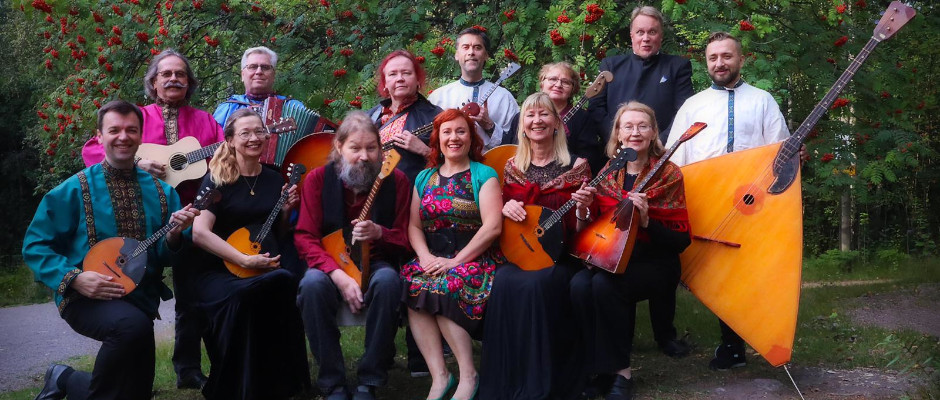 Introduction
Balaikkaorkesteri Kalinka plays slavic folk music, russian romances, light classical and popular music. Kalinka, directed by Albina Parkkonen, was founded in 1993. Kalinka has performed with success at many music festivals, e.g. at Saint Petersburg, Moscow, Jaroslav, Tallinn and Stockholm. Finland has been toured from Åland to Lapland. Concert venues have been diverse, from art exhibitions and hotels to concert halls and churches. The ensemble has been seen also on TV and heard on the radio.
Albina Parkkonen
Katja Harvala
Alla Vasilevskaja
Marina Piipponen
Nelli Piipponen
Nadja Lankinen
Tuija Tulonen
Juha-Pekka Laine
Igor Gaisumov
Jegor Lankinen
Robert Myra
Pekka Vihervirta
Claude Bouillin
Technical Information
Kalinka can play 1,2-2 hours and either completely acoustically or with amplification.