Delia St. Claire I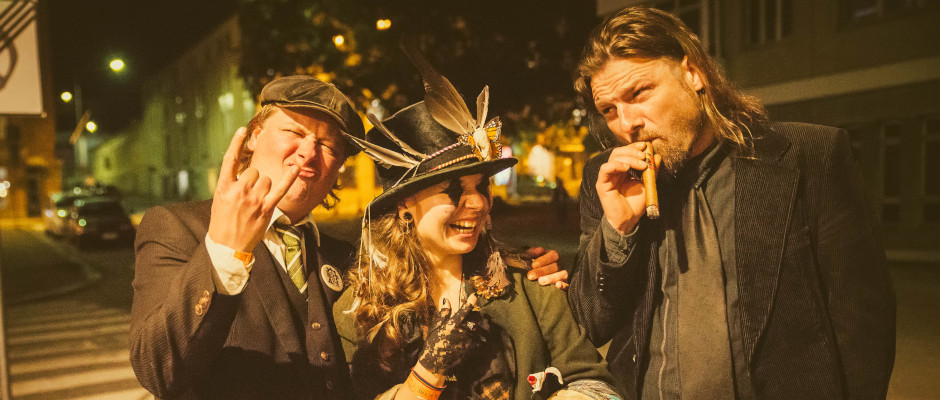 Introduction
Delia St.Claire I sings stories of misery, utopia, melancholy, dystopia and beauty. The Finnish and French songs are sung by the bilingual singer Sini Eloranta, accompanied by bassist Anssi Pohjola and guitarist Juha "Reivi" Kreivi. In addition to the trio, guest musicians like percussion, sax or theremin may be seen at gigs.

The trio has performed their schlagers on metal, jazz, folk and folk stages, and they have not yet found a stage that they wouldn't fit. Based on the Forssa Workers' House, the trio is a schlager freak show.
Sini Eloranta - vocals
Juha "Reivi" Kreivi - guitar
Anssi Pohjola - bass
Technical Information
Concerts lasting more than an hour are no problem for this trio, but if necessary, the trio will also perform three sets (about 40min) per evening.