Dog In A Bucket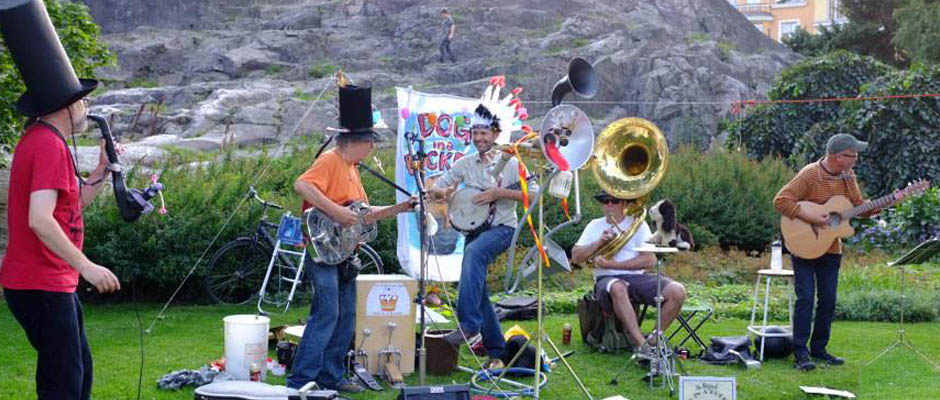 Introduction
Dog in a bucket plays Jug band music, which was born among the poor African-American people in the USA in the 20's-30's. The idea is to use the "instruments" available: so, when they didn't have enough money to buy real instruments, the bass was played by blowing into whiskey jugs, made of clay. The repertoire of Dog in a Bucket is very varied, from rock and blues songs to Celtic folk songs, all played with jug band -style.
Joe White (Great Britain) - guitar, banjo, mandolin, slide guitar, Turkish whistle, jug, kazoo and box
Ari Juutilainen - guitar, harmonica, washboard, kazoo and jug
Jim Irving (Scotland) - keyboards, plastic bass saxophone, whistle, guitar
Tony Shaw (Great Britain) - buzuki, banjo, guitar, mandolin, jug
Scott Lindèn (Scotland) - having a break
Technical Information
Dog in A Bucket promises to take all gig offers into serious consideration. They can play either electrically or acoustically in concerts, festivals, pubs, parties, weddings, funerals, Bar Mitzvah etc. The maximum length of a performance is 2 hours.