Drom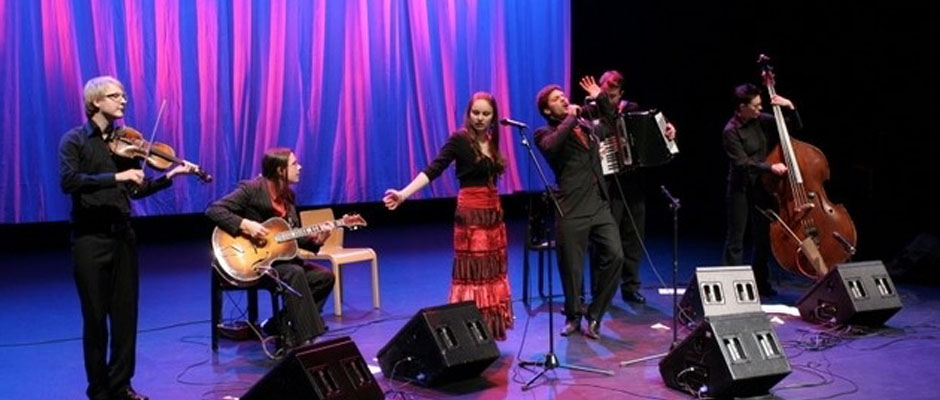 Introduction
Drom's music is based on the poetry of Finland's best known Roma author, Veijo Baltzar, set to music by musician and composer Kiureli Sammallahti. The songs deny easy categorization, but Baltzar himself prefers to call them "new Roma songs". They capture the history, spirit and psychology of the Roma in a fresh way, sounding traditional as well as innovative. Baltzar's deep knowledge of the culture of his people and Sammallahti's cosmopolitan musical thinking, incorporating elements from Roma music of various countries, can be heard in the songs. Drom consists of talented young Finnish musicians from the top of the nation's music scene, most of them either graduated from or are currently studying in Sibelius Academy, the country's leading musical institution, as well as Finland's Theatre Academy. The group's members, partly Roma themselves, share a love for Roma culture as well as for making new and challenging music. The group brings Roma culture to the 21st century, and their audience will not feel only entertained but elevated as well.

Since the group was founded in 2002, they have been performing in numerous events, festivals and concerts.
Kasimir Baltzar - vocals
Nina Castén - vocals
Valtteri Bruun - guitar
Mikko Rajala - violin
Kiureli Sammallahti - accordion
Sara Puljula - bass
Carl-Johan Häggman - percussion
Technical Information
Drom's performance lasts 60 minutes to the maximum.