Eagle de Guinee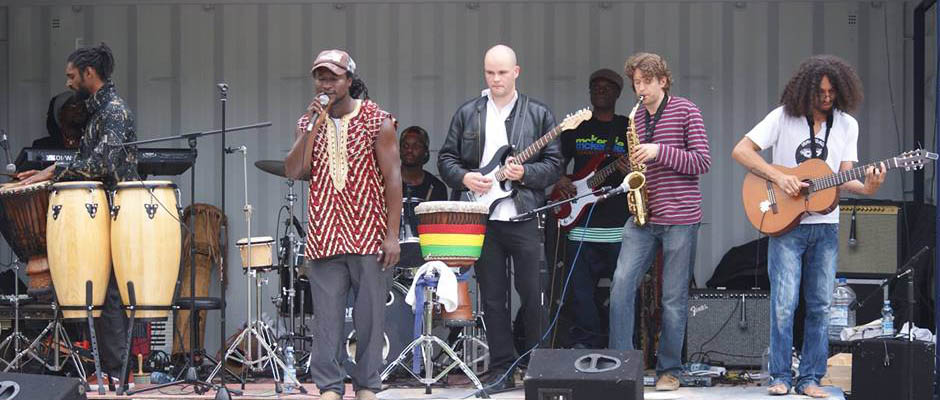 Introduction
Eagle de Guinee plays world music based on band members' multi-cultural background. The band members come from Guinea, Benin, Cameroon, Brazil, Congo and Finland. Eagle de Guinee's music is West African griot tradition of music fused with European and South American musical influences.
Mohamed Bangoura - djembe, vocals
Peter Danjidi - bass
Eduardo Buarque - guitar
Alaô Patriarca - percussions
Armando Mokulu - drums
Tuomas Kauppinen - guitar
Alexis Gef - keyboards
Technical Information
Set duration 1 hour. An acoustic performance is also possible.