Ensemble Iberia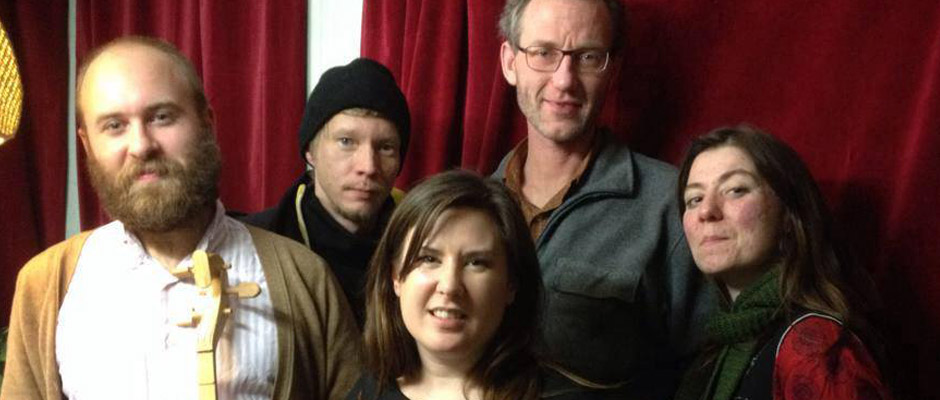 Introduction
Ensemble Iberia - ანსამბლი "იბერია" (formed in 2011) is the first performing group based in Finland presenting the traditional vocal styles of Georgia. The name of the group stems from the ancient name used by the Greeks and Latins of one of the Kingdoms that later formed the Georgia of today. Considering it's size Georgia has one of the richest vocal traditions in the world – obviously due to it's mountaineous geographic.

Two main groups – Eastern and Western – can be devided in 15 or 16 local dialects. Characteristic to the Eastern group are a long drone bass and a clear melody (sometimes with melismatic decoration) whereas these features hardly exist in the Western group. One of the typical features of the Western Georgian contrapuntal polyphony is krimanchuli - the local variety of the yodel.

The polyphonic singing of the Western group features three and four part polyphony whereas in the Eastern group three part (sometimes two part) polyphony is dominant.
Ensemble Iberia performs traditional popyphonic songs of Georgia. Next to this our repertoire does include also solo performaces as well as some urban music. Songs are sometimes accompanied by instruments such as Georgian panduri and chonguri (lute) and accordeon.

The performing group consists of minimum three singers.
Kristina Bakic
John Burmeister
Meri-Sofia Lakopoulos
Arto Timonen
Jaakko Olkinuora
Technical Information
Ensemble Iberia is happy to give a full length concert or to perform only a few songs. We can perform on stage of a concert hall or sing at a small private occasion. Do not hesitate to ask. The group can also be invited to teach Georgian vocal tradition.

Ensemble Iberia prefers to sing acoustically.