Hilton Marowa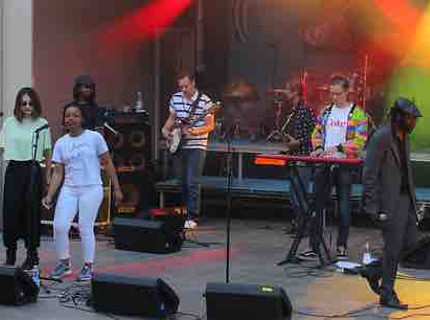 Home Town
Tampere
Introduction
Hilton was born in Harare, Zimbabwe. Hilton's musical career began when he was still a teenager. Since then, he has worked as a studio musician recording with a number of significant artists on bass and vocals. He has toured throughout Africa and Europe; France, Austria, Slovakia, Germany, Belgium, the Netherlands, the Czech Republic, Great Britain, Libya, Ivory Coast, Congo The, in Brazzaville, Zambia, Botswana, DRC, Malawi, Mozambique, South Africa, Namibia and a lot in Finland.
Hilton Marowa (Zimbabwe) and The Family of Gondwana: guitar, 2 keyboard players, bass, drums, saxophone, percussion and two background vocals
Technical Information
Performance: 1 and half hours (max.). For stagemap and other information, ask from the contact.
Contact
Hilton Marowa
Tel. +358 466 361 990