Koratrio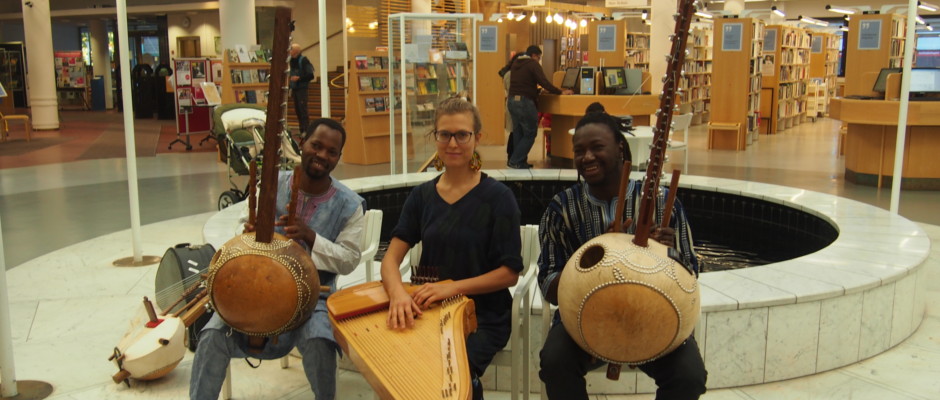 Introduction
Koratrio's music offers a glimpse of the West African music tradition. Kora is mande nation's traditional instument and it's played widely in West Africa. The instrument has long and deep roots in many West African countries and many kora tunes have passed through centuries from ear to ear and from village to village. Perhaps the world's most famous kora player is Malian Toumani Diapate. Kora music is rough, delicate and heart-melting.

Besides traditional kora tunes, Koratio also plays their own compositions as well as traditional Finnish tunes. Kantele music brings new moods. The differences and similarities of the kantele and the koran have now heard!

Past gigs:
24.11.2015 Vauvaperhe turvapaikanhakijana -projektin tapahtuma Sanomatalolla
8.11.2015 Etnosoi! for children in Malmitalolla
22.10. ja 27.10.2015 Musiikkibasaari opening, Pasila library in collaboration with Etnosoi! festival.
Adama Kone (Mali) - kora, vocals
Cheick Cissokho (Senegal) - kora, vocals
Marjo Smolander - kantele, kora, vocals
Technical Information
Concert length from 5 minutes to 1 hour. In small and medium sized venues, Koratrio can perform acoustically. In large venues amplification is required.