Lassie and the Lads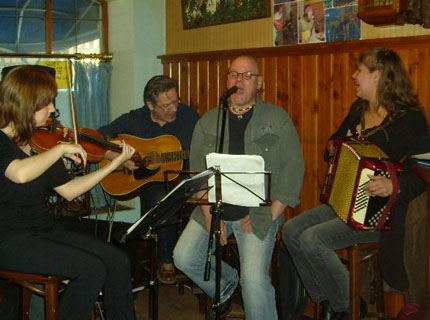 Home Town
Vaasa
Introduction
Lassie and the Lads plays mainly traditional Irish music, but occasionally they might spice it up whit some cajun, klezmer, Greek and Balkan folk music.
Technical Information
Lassie and the Lads is at their best in intimate pub surroundings, playing acoustic or half acoustic (bass and guitar lightly amplified). The group has played different kinds of sets for example 2x45 and 3x30 or then they can just jam on a table all night long. On bigger venues they use a PA sound system.
Contact
Rauli Ruhanainen
Tel. +358 400 86 31 55