Lemonades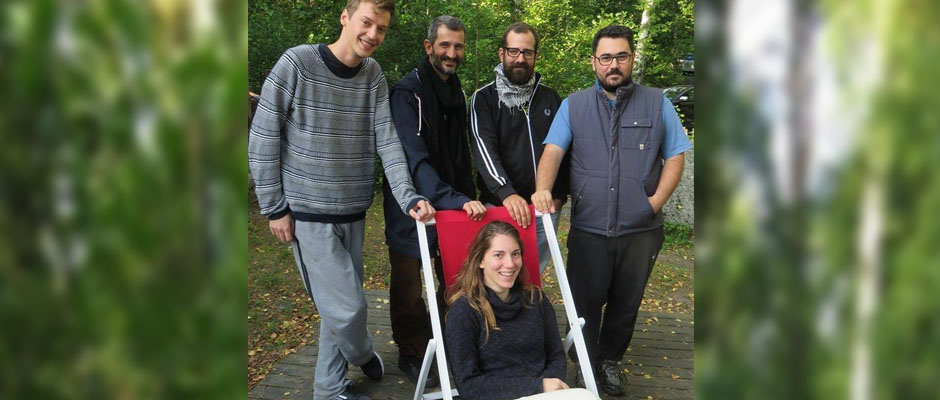 Introduction
Five Helsinki based musicians explore swing, blues and latin rythmes with greek contemporary and rebetiko tunes, producing refreshing and tasteful Lemonades for your ears! The band has performed in Nuppu, cafe Mascot, Arcadia international Bookshop and World village festival.
Vasilis Katopodis (Greece) - Bass, Contrabass, singing
Thanasis Gotsopoulos Drums (Greece) - percussions, singing
Chrysa Panagiotopoulou (Greece) - Singing, baglamas, percussion
Ilias Papailias Bouzouki (Greece) - baglamas, singing
Dimitris Tzarouchis (Greece) - guitar, oud, singing
Technical Information
Our performances last up to 3 hours (three sets), there is flexibility with our sound. We perform mainly with sound equipment that we own or it is provided to us but also in acoustic sets for smaller spaces.