Neff Irizarry & Nepenthe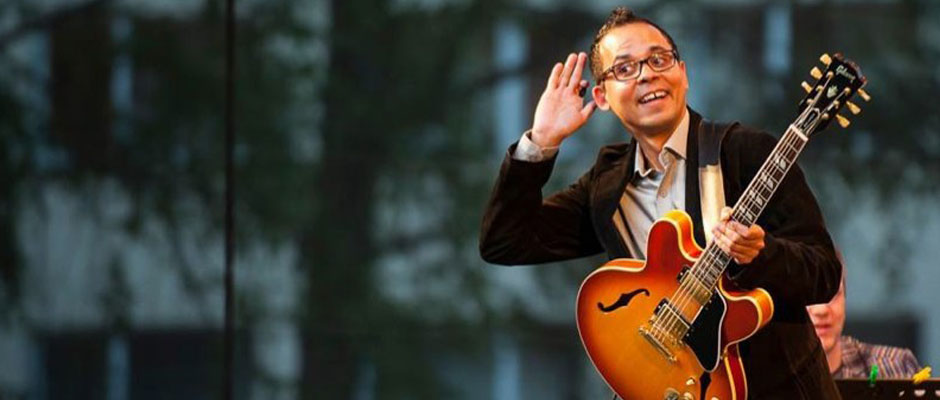 Introduction
Neff Irizarry plays jazz, spiced with Afro-Cuban and Brazilian influences.

Neff Irizarry II:s family comes from Puerto Rico, but he spent his childhood and youth in Virginia, USA. He has studied in the renowned Berklee College of Music, where his teachers were Giovanni Hidalgo, Marc Quiñones, Bobby Allende, Dave Samuels, Steve Khan ja Victor Mendoza, among others.

Neff's instrument, guitar, hasn't been used much in latin jazz and Victor Mendoza has entitled him as the "first latin-bebob-guitarist". In Finland Neff has played e.g. as a duo with Tom Kuchka. His band has gained attention e.g. at Helsinki Festival and Turku Jazz. Jimmy Haslip, the awarded bass player of the group Yellowjackets liked Neff's material so much that he decided to produce his first album "Nepenthe". Haslip also plays on the album and has composed and arranged some of the songs.

Nowadays the group includes American keyboard player Rob Dominis, bass players Hannu Rantanen and Leslie Lopez, drummer Jartsa Karvonen and percussionist Ricardo Padilla.

Neff Irizarry also teaches at the Helsinki Pop & Jazz Conservatory.
Neff Irizarry II (USA) - guitar
Rob Dominis - keyboards
Hannu Rantanen - bass
Leslie Lopez (PUR) - bass
Jartsa Karvonen - drums
Ricardo Padilla - percussion
Technical Information
Neff Irizarry and Nepenthe is electrical band and needs PA-system.