Neşetria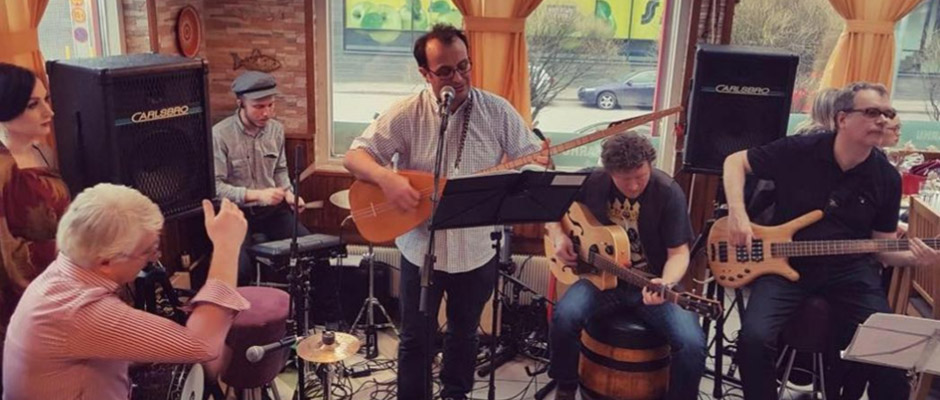 Introduction
The roots of the Helsinki based Neşetria are in the music of the Turkish folk musician Neşet Ertaş. The band mixes world music rhythms with electronic dance music and African desert blues. The concerts also include the Tribal Dance Center's Nemoria Parvi dancers.
Mikael Vehkaoja - guitar, bouzuki
Cetin Sahin (Turkey) - vocals, baglama
Mohammed Rahim (Iraq) darbuka, tef
Anna Afra - dance
Technical Information
The band can play 4 sets and can also play acoustically if needed. The band has its own technical audio equipment. The band has a dance artist who performs some of the songs. In addition, the Tribal Dance Center's Nemoria Parvi will collaborate with the band and perform together.