Nylund-Wallenius Duo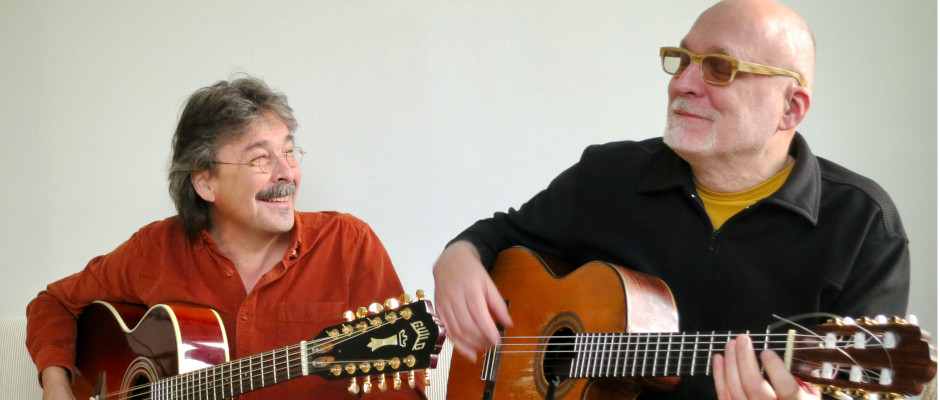 Introduction
Nylynd – Wallenius Duo performs acoustic guitar music from e.g. Argentina, Brazil and Finland – as well as their own compositions.
Pekka Nylund is known to audiences by his work with various jazz, rock and ethno groups; such as Piirpauke, Jukka Gustavson Organ Fusion Band, Wigwam Revisited, Nefes and Groovy Eldorado.
Matti Wallenius is known by his work with Wimme and by his numerous visits on the recordings of Rinneradio. He has published his own music in the repertoire of his band Tunto. In addition he has composed music for theatre plays and dance performances.
Pekka Nylund - guitar
Matti Wallenius - guitar
Technical Information
The length of the performance and the technical needs should be discussed case-by-case.