Ojajärvi Blom Ojajärvi (OBO)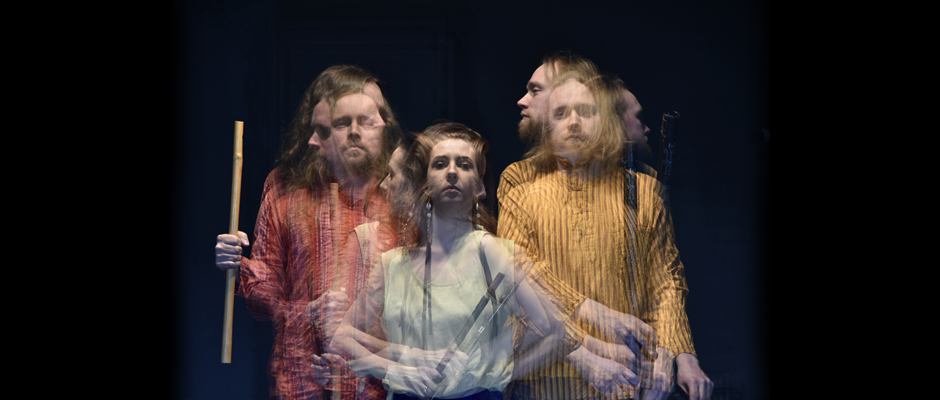 Introduction
Ojajärvi Blom Ojajärvi trio plays tunes with beautiful melodies and also tunes with trancelike rhythm. The band plays composed tunes and tunes from rich traditions of Finland, Estonia, Karelia and Scandinavia area. Ojajärvi Blom Ojajärvi trio is the first Finnish band performing with combining overtone flute, beatboxing and cittern. The band's sound is made up of the unlikely mix of ancient tone of overtone flute, modern but grounded beat of the beatbox and rich and rooted sound of the cittern.
Janne Ojajärvi (Finland) - overtone flutes, bass overtone flutes, vocals,
Venla Blom (Finland) - beatboxing, vocals
Joonas Ojajärvi (Finland) - cittern, vocals
Technical Information
PA requirements: 6 channels minimum. 9 channels preferred. Three microphone stands. Two vocal microphones if possible. 3 x suko (electric sockets). Some reverb if possible. 3 monitors is possible. More info about PA expectations: janne.ojajarvi (at) gmail.com.