Quinteto Cubaché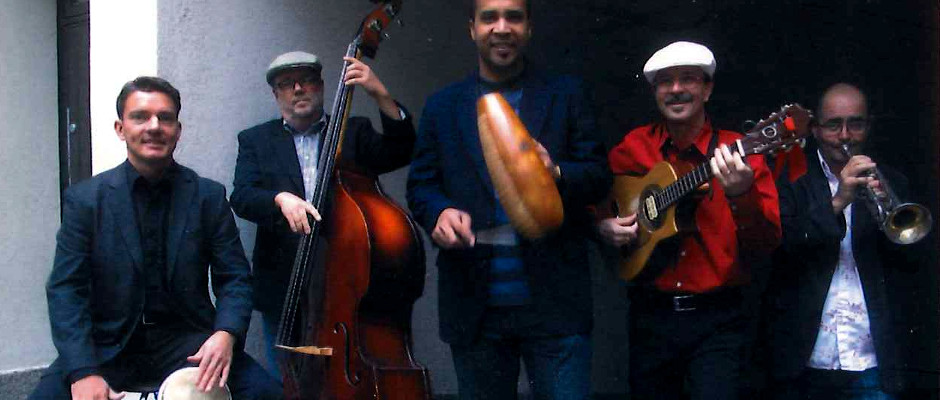 Introduction
Quinteto Cubaché plays traditional son classics spiced up with their own compositions. The group was formed by Peter Loman when he was visiting Finland (he lives in Santiago de Cuba) in August 2007. Since the beginning Quinteto Cubaché's line up has been the same, though the group has performed also as a quartet when Peter was in Cuba. They have performed in the summer party of Fiskars and in the events of Finnish-Cuba association.

CD Me voy pa´ Santiago de Cuba (GMCD 1121) was released in 2011.
Peter Loman - trumpet
Alexander Bravo (Cuba) - guitar, vocals
Tero Toivanen - tres
Mikko Hyttinen - bass
Mika Rytkönen - bongos
Technical Information
Quinteto Cubaché can play nonstop for two and half hours, while the audience keeps on dancing without a break to their music - this has happened before! They can perform both acoustically and with a PA system.