Robin DeWan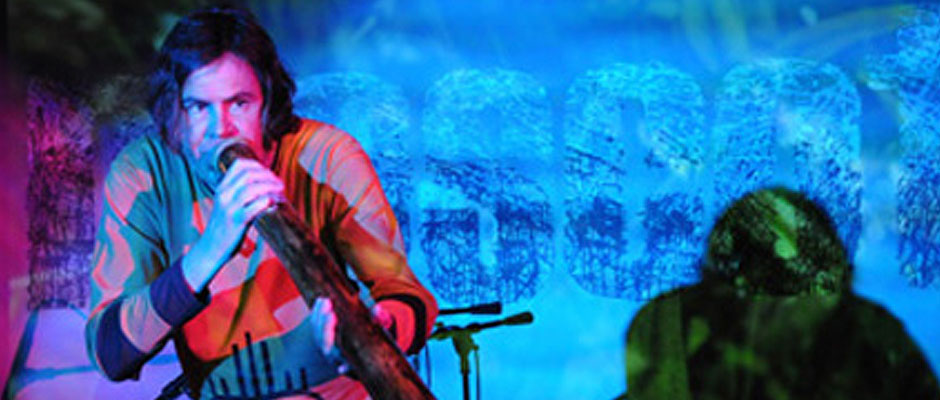 Introduction
Ambient, ethno, influences from jazz and trance. The performances vary from meditative to highly energetic beat.

Robin DeWan has been specializing in the didgeridoo, the ancient instrument of the Australian Aborigines, for over 18 years. He has recorded and performed with a wide variety of artists in styles ranging from avant-garde to pop. His own music falls within the category of world fusion and has been heard on radio, television, videos, and art exhibition soundtracks. Live performances are his forte and you can catch him playing with some of the top musicians in the region. He is also a teacher of the didgeridoo.

The many projects he has been involved with over the years include performing with seminal fire/music circus troupe Native Noise, renowned for their extravagant shows. Currently he is a member of the children's music group Amura and electroganic duo Mad Props. In 2009 his own solo record, "Groundswell", was released.

Performances throughout Finland, Sweden, Russia and Estonia have established Robin's reputation as an innovative and dynamic didgeridoo player.
Robin DeWan (USA) - didgeridoo and percussion
+ other band members, if needed
Technical Information
Robin DeWan customizes his performances among the wishes of the client and the venue. The performance can vary from 10 minute solo performance to +1 hour show, performed with 5-10 musicians and/or dancers. Therefore the technical needs vary a lot too. Solo performance can be acoustic, but if the venue is bigger than 100 m2, even a solo performance needs to be amplified.