Main photo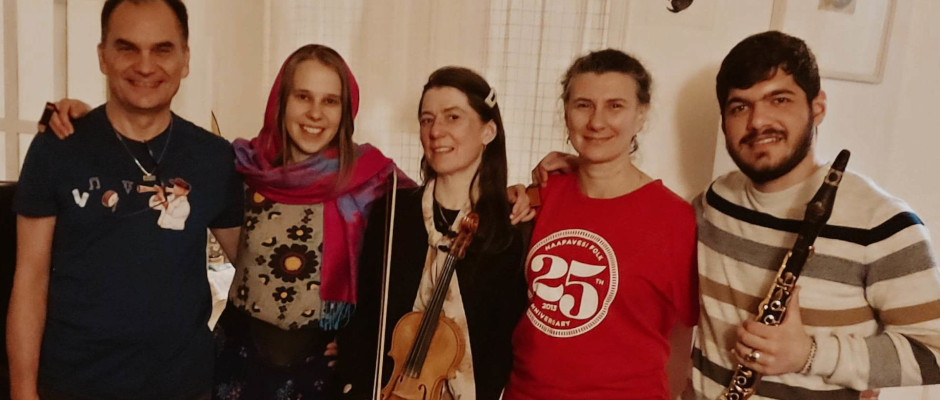 Photographer
Farideh Rahmani
Introduction
Berke & Friends was formed to bring together the lovers of Thrace folk songs and to share the Thrace culture through songs and stories. The group usually performs in two musical genres and two languages, in Turkish and Greek.
Berke & Friends held their first concert in Taikalamppu, Helsinki, on March in 2023. They performed their arrangements with the feeling of cultural ambassadors from Thrace, and danced to cheerful folk songs. They also performed twice in the Haave Helsinki as an opening act for the Global Music Jam Session organized by Vilma Talvitie. At the moment Berke & Friends is working on their first studio album.
Berke Yiğit Satılmış (Turkey) - clarinet, vocals
Yonca Kurtoglu Ermutlu (Turkey) - vocals
Murat Ermutlu (Turkey) - percussion, vocals
Meri-Sofia Lakos (Finland/Greece) - violin, vocals
Vilma Talvitie (Finland) - piano, vocals
Techical information
Duration of the concert up to 2½ hours. E.g in the Taikalamppu event, group played 2 sets.