Main photo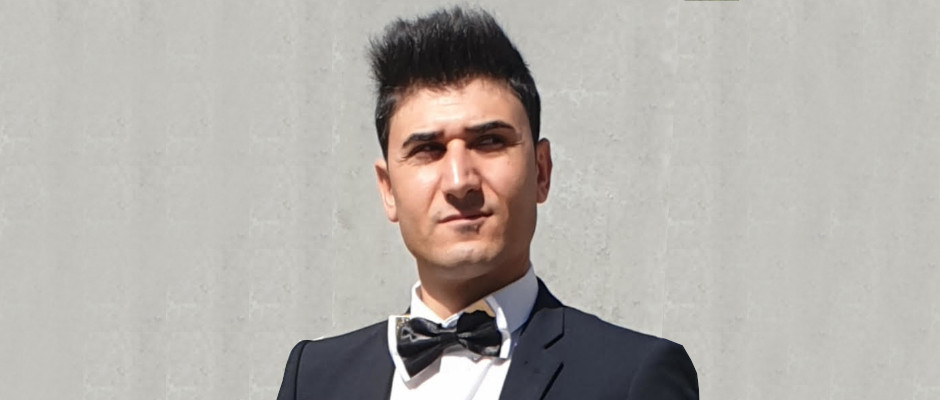 Photographer
Shima Siyadi
Introduction
Ghobad Kermanshahi performs traditional and timeless Kurdish songs, as a solo singer, as a duo (with an Arad-music work title) or as a guest singer in various bands.
Ghobad has performed in his home country as a singer at Kurdish celebrations since 2013. Ghobad has a show experience of various occasions, from large events hosting thousand people to more intimate events, especially a wedding parties. In Finland, he has performed in various wedding parties and at the school party (Kitee, Lahti Folk academy), as well as restaurants. Recent performaces: on April 27, 2019 in Efesos restaurant, and on May 18th, 2019 in an African wedding party.
Ghobad Kermanshahi (Iran) - vocals, tombak (drum)
While performing with a duo of electric piano, Ghobad uses the artist name Arad music. Sometimes he performs as a guest vocals with various ensembles.
Techical information
Ghobad can make a four-hour set based on the songs in the repertoire. Naturally, shorter sets are possible as well.
He can perform acoustically or with a pa-system. Of course, the matter depends on the situation and the opportunity.