Main photo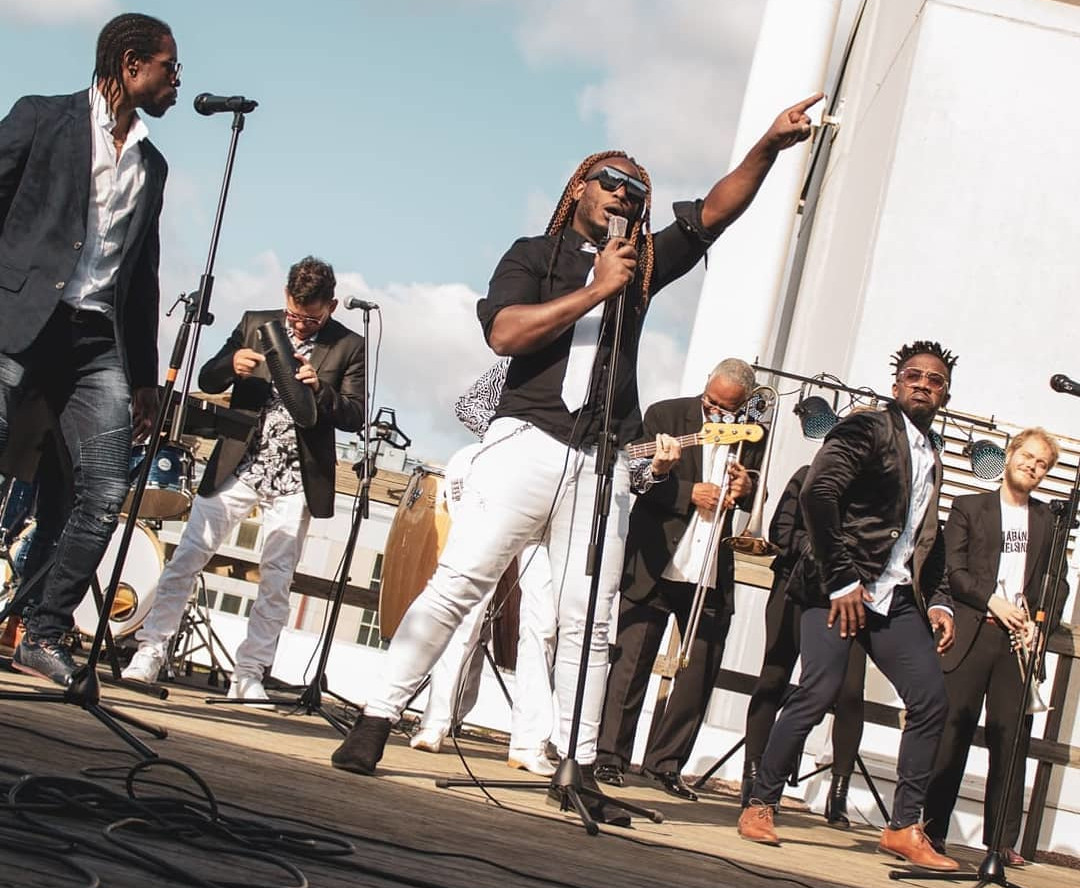 Introduction
Habana Helsinki is a Cuban-Finnish salsa band whose heart beats to the beat of modern Cuban timba. The charismatic soloist and band leader Raciel López holds the audience at his fingertips and composes a dangerously addictive timba that fills the dance floor. The impressively groovy band brings the mix of virtuosity and great chemistry to the stage. The band's repertoire consists of the band's own songs and the best-known chart hits in the Latin music, offering danceable salsa, atmospheric bachata and romantic Latin ballads. Pure energy from Havana to Helsinki and from Helsinki to the world!
Raciel López (Cuba) - band leader, main vocalist, composer
José Mesa (Cuba) - vocals
Leonardo Rancol (Cuba) - vocals
Milver Colmenares (Venezuela) - percussions
Andres Mena (Cuba) - percussions, trombone
Mikko Mattila (Finland) - piano
Frangel Espinosa (Cuba) - trumpet
Aldo Martinez (Cuba) - trombone
Edguenis Madrasso (Cuba) - guiro
Tero Toivanen (Finland) - bass
Pedro Sanchez (Cuba) - keyboards
Ella Fagerlund (Finland) - trombone
Giraldo Vera (Cuba) - sound engineer
Soila Sarria (Finland) - assitant producer, dj
Technical information
1 - 3 x 30 min sets
The band has all its own professional equipment, sound equipment for rent. PA-system is required.