Main photo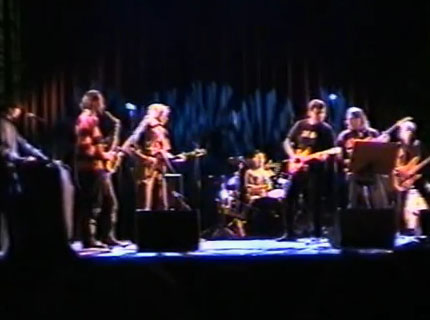 Introduction
Kazan Gruppasi Bedretdin plays tatar folk music arranged to modern ethnorock and jazz. Kazan Gruppasi Bedretdin was founded, when the prime minister of Tatarstan invited Deniz Bedretdin, part of Finnish Tatar minority, to perform in the first national Tatar congress, organized in Kazan, the capital of Tatarstan in 1992. Deniz found the players for his group in Tatarstan, and excluding Deniz, all the other members of the group still live in Kazan.

Deniz Bedretdin is well known in Finland as a modernizer of Tatar folk music and first musician to have played Tatar rock. Kazan Gruppasi Bedretdin has given concerts e.g. in Saint Petersburg, Tallinn, Helsinki and other cities in southern Finland. Most gigs have been given in Kazan, where the group is very famous.
Deniz Bedretdin - vocals and guitar
Marcel Bagaotdin (Tatarstan/Russia) - guitar
Gleb Antonov (Tatarstan/Russia) - saxophones and vocals
Volodja Zharov (Tatarstan/Russia) - keyboards and vocals
Konstantin Kuznetsov (Tatarstan/Russia) - drums
Dmitri Kaplev (Tatarstan/Russia) - electric bass
Technical Information
The band is electrical and needs PA-system and abroad also drums. The group can perform for 1,5-2 hours.