Main photo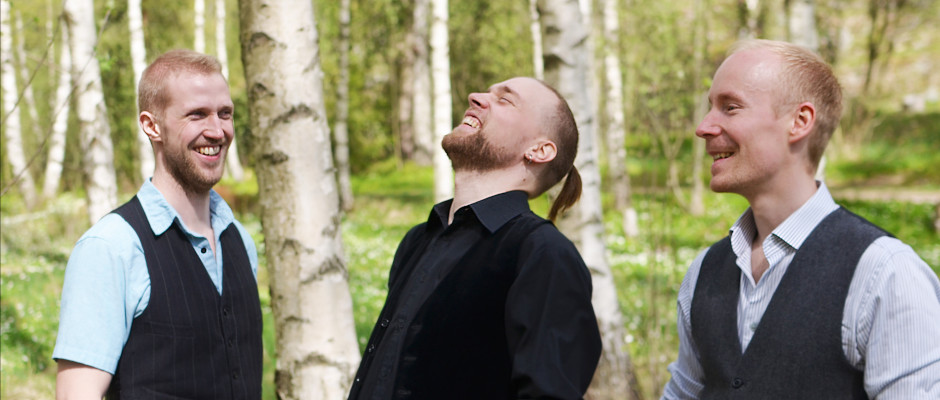 Photographer
Michelle Clever
Introduction
Trio Beoir has retained their roots of joyful busking in their performances. Trio Beoir plays traditional, new and their own tunes based on Finnish and Irish folk music. They have been performing lately in Helsinki's and Tartto's streets, clubs and wine houses. The trio also had couple of tours in Germany during year 2018. Trio Beoir's strength lies in tight ensemble play and energetic presence. They give you a warm introduction to Irish and Nordic folk music performed by violin, harmonica, guitar and percussions. In addition to the fiddle Trio Beoir's sound scapes are coloured also by more rare instruments like musical saw, jaw harp and throat singin. Trio Beoir published their first EP in year 2018.
Tommo Henttonen - violin, spoons, mandolin, vocals
Juha-Matti Kokkonen - guitar, banjo, vocals
Janne Ojajärvi - cajon, percussions, harmonica, vocals
Technical information
For amplified gigs (bars, festival etc..) in addition to PA-system band requires 1-2 monitors and 3 vocal microphones and stands. Group provides own microphones for violin, harmonica, guitar and mandolin  which requires +48V-phantom power.