Main photo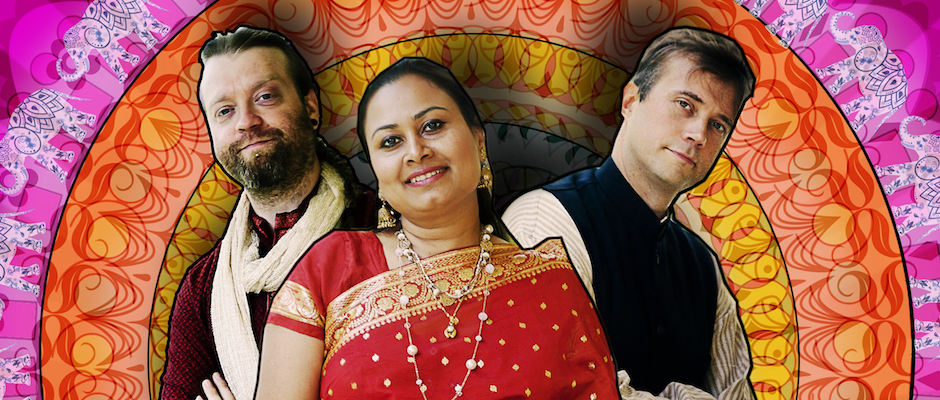 Introduction
Trio Sahrami brings you to India! Trio Sahrami's Bazaar offers all the tones, colors and scents from that  wonderful corner of the world. Let a sweet folk tune from the Himalayas to refresh your mind or listen to Peali Juva's sweet vocal sound. The mysterious meditative ragas will lead you to the other world, and at the end of the day you will go to Bollywood movies to enjoy the dancing scenes and celebrate bhangra rhythm to the Punjab fields!
Peali Juva (India) - vocals, tanpura
Kiureli Sammallahti (Finland) - vocals, Indian Harmonium
Sami Rönkä (Finland) - tabla, dhol
Technical information
Concert duration 20-50min, max 3x45min, acoustic performance also possible.