Main photo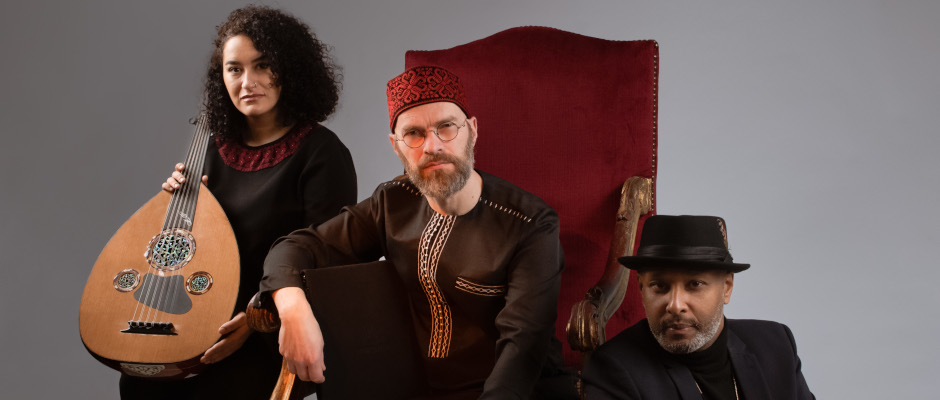 Photographer
Anna-Maria Viksten
Introduction
This brand new ensemble is set up by three adventurous musicians from very different geological and musical backgrounds. With only a few concerts behind, the trio already sounds like a well-established, solid unit, gaining a lot of wow-type attention for its totally unique music, its charming spirit on stage, and for the pianist's revolutionary invention - the Maqiano™ Microtuning System, that allows him to play the Arabic maqamat on acoustic piano! The name Wishamalii refers to the Nordic way of interpreting the Arab-Andalusian Muwashah-songs, yet most of its repertoire is original music specially written for this band.
Palestinian-Jordanian singer, oudist and composer Nemat Battah, is an active and appreciated musician in the creative Global Music scene in Finland and Sweden. She also works as the lecturer at the Global Music Department, Sibelius Academy in Helsinki.
Award-winning Finnish composer and pianist Kari Ikonen is quite an original in today's music panorama. He's constantly exploring new paths to go, inspired by different music cultures of the universe. He keeps touring the world as a solo pianist and with several Finnish and international groups.
Ethiopian-born Abdissa "Mamba" Assefa is by far the most prominent percussionist in Finland, always naturally embedding his very own, soundful rhythm craft in any band, situation or genre.
Nemat Battah - vocals and oud
Kari Ikonen - piano, with and without Maqiano microtuning device
Abdissa "Mamba" Assefa – percussion
Technical information
A grand piano and sound system are needed. In small spaces, you can bring your own mini-P-A.