Main photo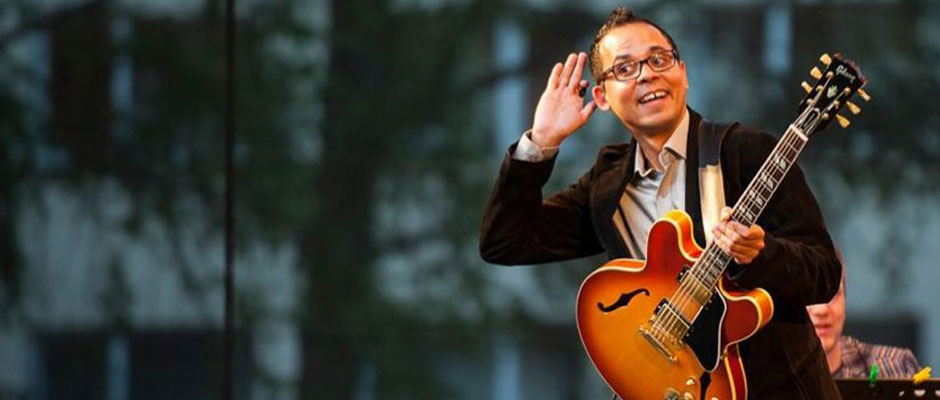 Photographer
Kristaps Kitners
Introduction
A highly talented composer and guitarist specializing in Latin and contemporary Jazz, Neff Irizarry follows in the footsteps of Jim Hall, Pat Metheny, and Steve Khan. His unique blend of progressive Latin Jazz is a display of  Puerto Rican "Sabor" and a Nordic cool called "Sisu."
Featured in "The European Real Book" (Chuck Sher 2007), Neff has joined the ranks of the most esteemed European composers of Jazz.
His critically acclaimed debut CD "Nepenthe" in 2000, which was produced by Grammy Award-winning bassist Jimmy Haslip, features the guitar in a Latin Jazz context without the piano.
"Neff Irizarry has embarked down a path traveled by few guitarists in contemporary jazz and certainly contemporary Latin jazz! To execute all the montunos, guajeos, necessary harmonizations, and to solo with clarity and fire is a tall order but Neff is certainly up to the task." -Steve Khan, guitarist The Voice of Latin Jazz Guitar
Neff's creativity, dedication, and solid groove as a guitarist have also enabled him to perform with Eddie Henderson, Jimmy Haslip, Lonnie Liston Smith, Victor Mendoza, Seamus Blake, Deniss Pashkevich, Martin Fabricius, Brian Melvin, and Anders Bergcrantz among others at numerous international clubs and festivals.
A B.M. and M.M. graduate from the Berklee College of Music, Neff believes in the power of education and self-development. As a result, Neff has been an in-demand educator with over twenty years of experience in Europe as a teacher and clinician at such esteemed institutions as the Pop & Jazz Conservatory, Finland, The Jazeps Vitols Latvian Academy of Music in Riga, LV and the Royal Danish School of Music in Aalborg, DK to name a few.
Neff Irizarry II (USA) - guitar
Rob Dominis - keyboards
Hannu Rantanen - bass
Leslie Lopez (PUR) - bass
Jartsa Karvonen - drums
Ricardo Padilla - percussion
Technical information
Neff Irizarry and Nepenthe is electrical band and needs PA-system.