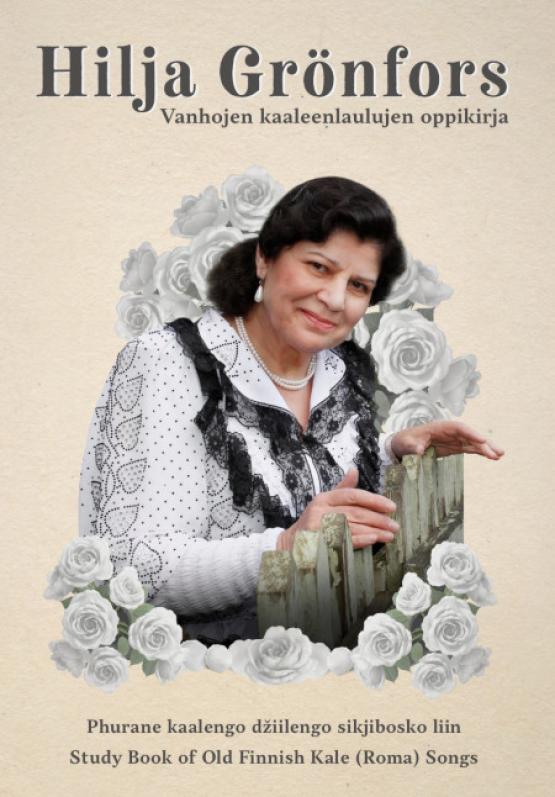 The Study Book of Old Finnish Kale (Roma) Songs is an introduction to the songs and singing style of Finland's Roma people. The master folk singer Hilja Grönfors is the guide to the world of Kale songs.
The release includes recordings and notations for 32 unaccompanied songs from Grönfors' repertoire. Notations of the songs by Heidi Haapoja-Mäkelä, Juulia Salonen, Lotta Hagfors, Lukas Korpelainen and Neea Lamminmäki. Notations are edited by Maari Kallberg. Layout of the notations by Ilona Korhonen. The songs are recorded in 2011 and 2013 by Taito Hoffrén who also mastered the cd. Translation and editing into Romani language by Kimmo Granqvist and Henry Hedman.
 
Phurange kaalengo džiilengo sikjibosko liin
Phurane kaalengo džiilengo sikjibosko liin rigila meen aro Finitiko kaalengo džiilen ta aro lengo džambibosko maneera. Mestaros folkengo džambiboskiiri Hilja Grönfors hin douva koon rikila meen aro kaalengo džiilengo bolipa.
Aro dai liin hin Grönforsiako programmosta 32 džiilja uutan baiba bi lyijaha ta nuotensa.