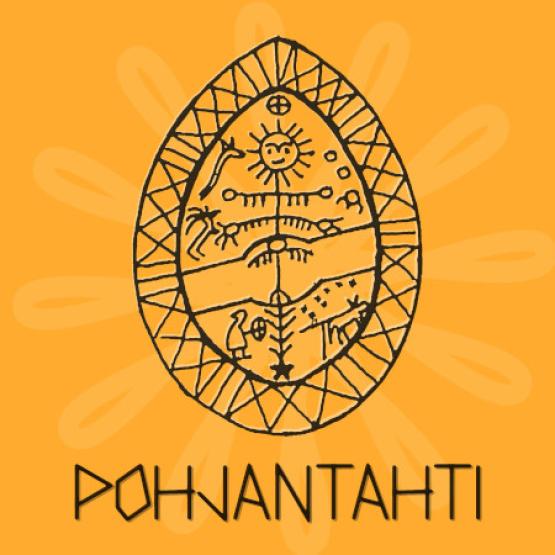 Pohjantahti was founded in 1984. Inspiration to the birth of the group was the upcoming celebration of Kalevala epic in the following year. The group played hundreds of gigs in Finland and internationally. Their repertoire was based on the music of Finno-Ugric nations especially in the area of the former Soviet Union – and they also played their own compositions on the texts of Kalevala.
Pohjantahti did not attempt to play authentically or copy the original performers but rather sought to connect the past and the present in a new synthesis. The contents of Kalle Fält's lyrics were totally new and the arrangements were influenced by the throat singing styles of the Inuits and Ainus, for example.
The core of Pohjantahti was a trio formed by Ilpo Saastamoinen, Pekka Nylund and Kalle Fält. This material was recorded at the Finnish Broadcasting Company Yle in Helsinki on 13 – 15 August 1985. It's now released in a new mastered version.
Kalle Fält: vocals, flute, soprano saxophone, shaman drum, kazoo, percussion
Pekka Nylund: electric guitar, keyboards, vocals
Ilpo Saastamoinen: electric bass, vocals, zither
Booklet in pdf format, 10 tracks in wav and mp3 format.
'At its core, though, this is a daring experiment that was possibly far ahead of its time. Or possibly any time. Reissued 34 years later, does it seem more in tune with the world? You'll have to decide.' - Chris Nickson/Roots World