Main photo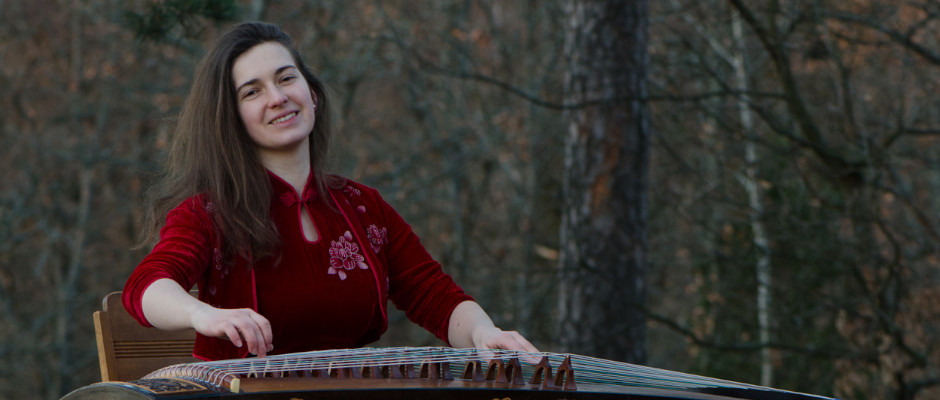 Photographer
Zoltán Gábri
Introduction
Barbora focuses on reviving ancient music and making contemporary compositions of traditional poems, using sound effects and looping pedals. Her music is characterised by the rich, soft sound of these unique instruments mixed with her melodic vocals. It is ethereal, fragile and mystical. Barbora is a singer-songwriter making music fusion based on Finnish and Chinese traditional instruments and poetry. Originally from the Czech Republic, Barbora has been living in Taiwan and Finland, studying traditional singing styles and zithers, specifically Chinese Gu Zheng and Finnish Kanteles. 
 
In 2015-16, she conducted a fieldwork study on the development of Bunun indigenous music of Taiwan. In 2018, Barbora graduated as an expert on Chinese culture at the centre of East Asian Studies of the University of Turku. In the present, she studies the Global Music Programme at the Sibelius Academy in Helsinki. 
 
Barbora has been organising various cultural events such as the United by Music concert in August 2017 at the Turku Concert Hall. Currently, she is a fellow at the Making Tracks, a UK project initiating music-based social and environmental engagement. Barbora's sponsor is the world's biggest kantele manufacturer, the Koistinen Kantele o.y.
During her career, Barbora has performed around the world at various major cultural venues, such as the King's Place in London, the Megaron Concert Hall in Greece or the Turku Concert Hall in Finland. Her work has gained visibility i.e. at YLE, MTV3, the International Radio Taiwan, the Czech National Radio.
Barbora Silhanova (Czech Republic) - kantele, gu zheng, voice
Technical information
Concert length 25-60 mins. Acoustic / amplified both ok.
Tech specs:
3 x XLR 
1 x DI box