Main photo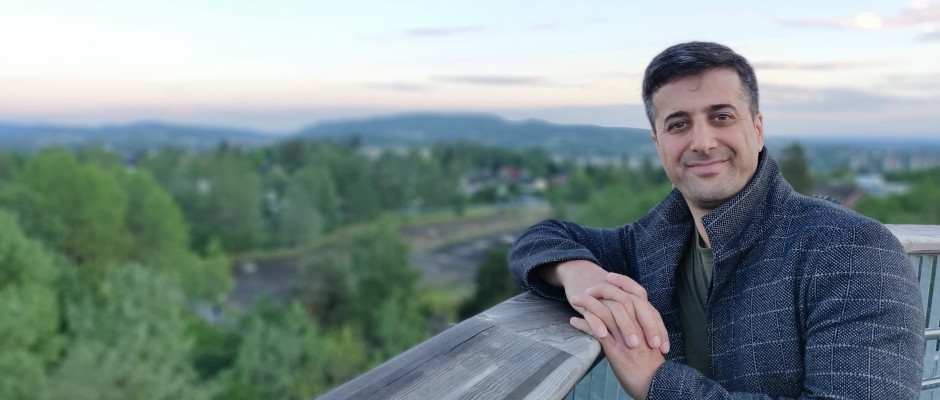 Introduction
Khabat Besarani mainly performs folk songs from Hawramania. He also sings songs in the Sorani language. Hawramian songs are traditionally are unaccompanied. Thus, Khabat can perform Hawramian songs either alone or with other singers, even without musical instruments.
In Soran-language programme he usually needs an accompaniment. Hawraman is a mountainous area on the border between Iraq and Iran. Part of Hawraman is on the Iraqi side and part on Iran. Hawraman's rugged scenery is one of the main inspirations for songs. Hawramania grows a wide variety of fruits such as pomegranates and nuts, such as walnuts. Due to Hawraman's difficult isolation, it is believed that its language and culture have changed very little over the years. The Hawramian language is believed to be related to the ancient Avesta language. Hawrami's song tradition has been passed down from generation to generation as an oral tradition and ear-learned. So folk songs are not really taught, but they are learned in different social situations. Since 2014, Khabat Besarani has performed at various celebrations of Kurdish associations.
Khabat Besarani (Mariwan, Iran) - vocals
Technical information
Khabat can perform alone, but also with another singer or with an accompanist musician or band. Khabat Besarani can organize an hour long programme. Khabat Besarani can perform acoustically, in large venues amplification is required.