Main photo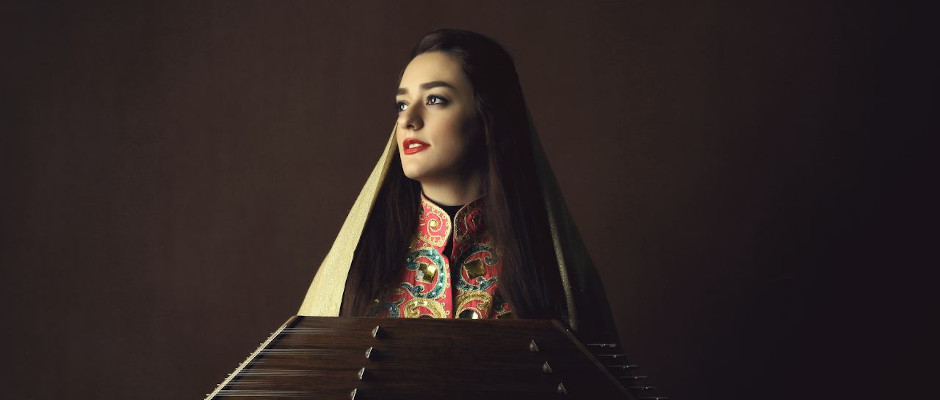 Photographer
Moein Hasheminasab
Introduction
Mehrnoosh Zolfaghari, a professional Iranian musician, composer and multi-instrumentalist (Handpan and Piano player, Percussionist) based in Finland. Her principal instrument is Santoor, a Persian traditional Dulcimer, capable of playing numerous folk modes and "Dastgâhs", which she has been playing for over 20 years and has been teaching for more than 10 years in top music institutes in Tehran, Iran. Also she is very interested to play Western, Turkish, Arabic and Contemporary music with her Santoor.

She is currently a master's student in the Global Music Department at Sibelius Academy in Helsinki, Finland.

She has earned both her bachelor's and master's degrees in music performance from University of Tehran, College of Fine Arts, Iran. For years, her concentration used to be on Persian traditional music. However, during the past few years, modern contemporary music has also become one of her main areas of interest, leading to several projects and compositions merging electronic sounds into Santoor.

Besides collaboration with several outstanding professors, including Joachim Heintz and Bijan Kamkar, she has been honored to win numerous prestigious national and international awards both in contemporary and traditional music, such as Gilgamesh International Composition Competition in the USA, Reza Korourian's Composition Competition and the first round of Aref National Award in Iran. Moreover, she has compiled an extended list of publications, including albums, singles and books during her musical journey.

She has also composed for theater and movies, and she recently was an actress in an Iranian movie directed by Dariush Mehrjui (La minor).
Technical Information
Two half-hour sets (1 Hour). It is possible to play without amplification, but it is preferable depending on the hall.