Main photo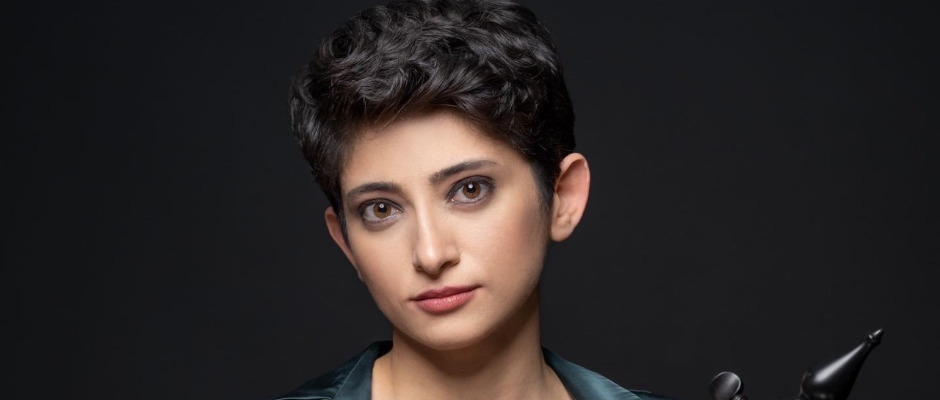 Introduction
Melisa is working with various professional artists around the world and she composes music close to traditional Anatolian music forms.
Her styles and influences range from Sufi music to Anatolian folk, as well as Iranian genres and contemporary world music.
Melisa was born in Istanbul as a child of a family with Alevi culture. In the early years of high school, she discovered kemane (kamancha) and began developing herself on the instrument. After completing her high school education, She started undergraduate studies in 2014, progressing to the state Conservatory of Turkish Music in Istanbul Technical University (ITU). She graduated from University (ITU) with first class honours. She released her first percussive composition, 'Dreamer', in 2017.
She won first prize in the "kemane" category in the 'Teke Region of Folk Instruments Competition' in Turkey. She participated in the 'Making Tracks' project as a performer in October 2019, in which they had musical residency and musical tour all around the UK.
In 2021, she released an instrumental duo album (anatolian kamancha & fretless guitar) 'Taluş' with Gilad Weiss.
In 2021, she opened the concert of Womex Award-winning artist Aynur Doğan at the EFG London Jazz Festival at Barbican Centre with a solo kamancha performance.
She participated in the Wow|Women of the World Festival 2021 with a solo performance
In 2022/2023, she participated musical residency program OneBeat 9, in Atlantic Centre for Arts in New Smyrna Beach (USA/Florida) and Sound Bridge (Georgia/Svaneti) musical residency program fully supported by the U.S Department of State's Bureau of Educational and Cultural Affairs.
In 2023, she released tabla and kamancha duo Improvisation album 'Hues of Imagination' with Swarupa Ananth (India). This duo improvisation project had tour all around the UK and participated in Morgenland Festival in Germany.
Line up
Melisa Yildirim (Turkey) - Kamancha/Kemane (Anatolian style)
Technical information
Solo performances can be approx. 1 hour/1 hour 15 min.
I can play acoustic but my instrument is soft, would be nice play with a conderser mic in crowded/noisy places.