Main photo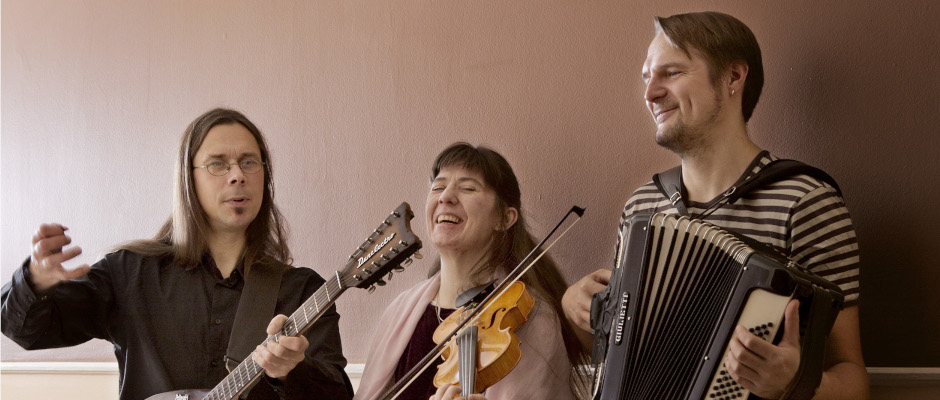 Photographer
Aspe-Arto Timonen
Introduction
Tonos was founded in 2003. Over the years, the band's repertoire has consisted of songs from various countries from the Balkans to the Middle East - from the Mediterranean to the Caucasus. Repertoire features tunes from different ages; both traditional folk songs as well as pop hits and classic tunes.
Valtteri Bruun (Finland) - guitar
Meri-Sofia Lakos (Finland) - vocals, violin
Olli Rautiainen (Finland) - accordion
Hamid Gerami-Shirazi and Ghobad Kermanshahi have been guest soloists for the past two years.
Technical information
Concert duration from 30 min to 2h 30min (3 sets). Tonos has also made themed concerts and can make a customized concert for the target audience. Tonos can play both acoustically and with amplification.