Main photo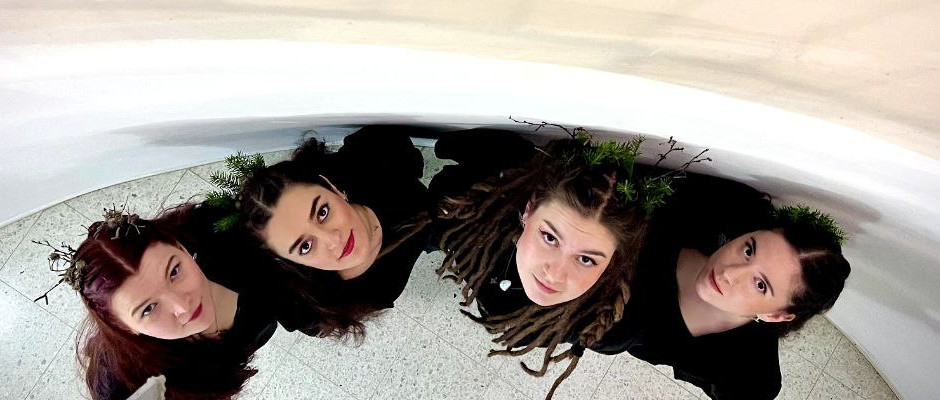 Introduction
Zemiene is a group of talented musicians hailing from the Sibelius Academy's Global Music Department in Helsinki, Finland. The quartet combines Balkan, Persian, Baltic and Nordic temperaments, stories, folk songs and other musical elements.
Comprising Mehrnoosh Zolfaghari, Iranian composer, santoor, daf and dayereh player, Merve Abdurrahmani, composer, piano player and singer with roots from Kosovo and Finland, Ana Lazar, Slovenian violin player, Vija Moore, Latvian percussionist and singer. The band has made a name for itself in the local music scene with several memorable performances around Helsinki.
Recently, Zemiene has just recorded their debut EP in a studio in Järvenpää, Ainola. Drawing inspiration from the present happenings, their homeland's folk songs, languages, nature, culture and stories. The band's compositions are a testament to music being a catalyst of bringing people from different cultures together. Stay tuned for more exciting developments from this talented group of musicians.
Mehrnoosh Zolfaghari - santoor, daf, dayereh
Merve Abdurrahmani -  piano, vocals
Ana Lazar -  violin
Vija Moore - percussions, vocals
Technical information
The length of the performance and the technical needs should be discussed case-by-case.