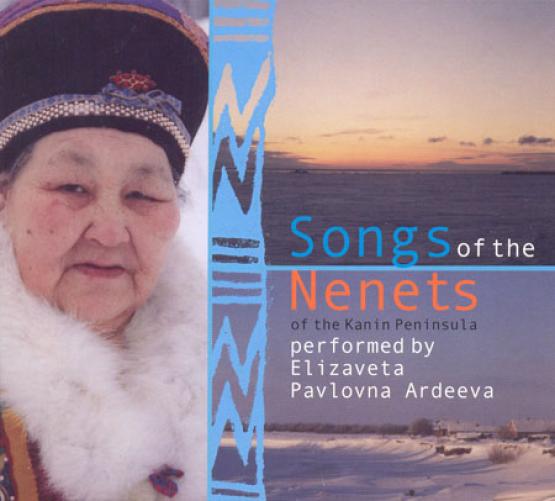 The Kanin Peninsula is located in the province of Archangel in northwestern Russia, to the east of the Kola Peninsula. Little music research has taken place in the area since decades; and the area as such has been hard to reach due to i e political restrictions regarding travelling in the area.
Reseacher Jarkko Niemi decided to follow the trail of the 1842 expedition of Mr. M A Castrén; and this recording is the document of this voyage.
One of the last master singers, mrs. Elizaveta Pavlovna Ardeeva, sings 14 songs of the Nenets of the Kanin Peninsula. These songs together give a comprehensive idea of the tradition. The leaftlet contains information on the cultural features of the Nenets of the Kanin Peninsula, as well as the lyrics of the songs both in the original language as well as English translation and the story behind every song.

Recorded by; and also sleeve note by Jarkko Niemi.

Digipak-sleeve, 68-page leaflet.